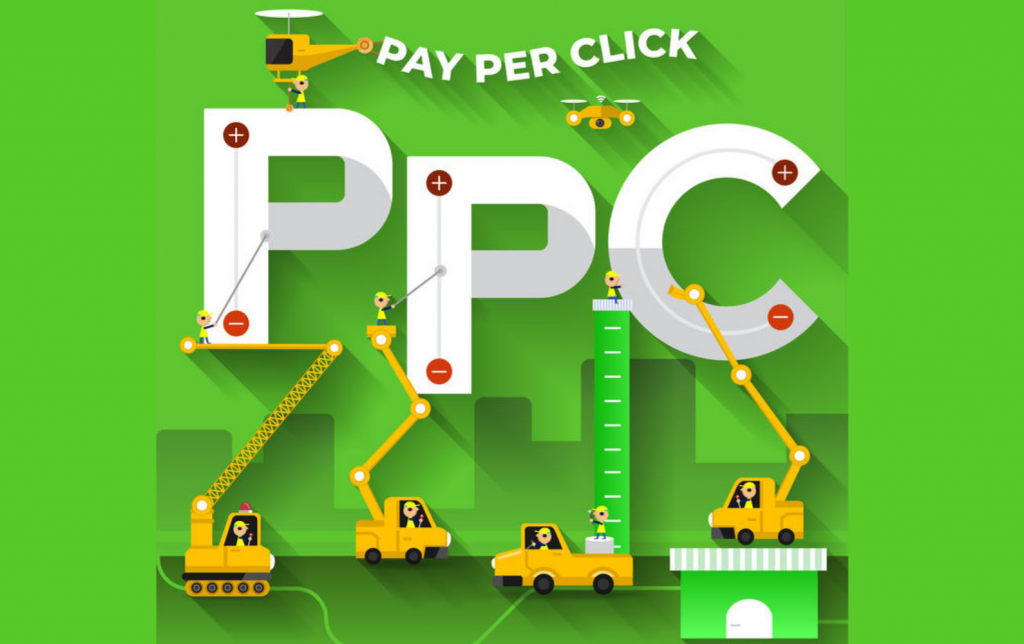 When considering growing your business online there are two possibilities: drive more traffic to increase sales or improve your conversions with the traffic you currently experience. And if you are looking for a way to build through advertising, and don't want to kill your overall marketing budget with ads that don't produce, Pay-Per-Click (PPC) advertising might just be the answer.
PPC is a relatively simple, fast and very measurable way to increase your current online presence and build on what you've worked hard to achieve. Whether it's for a business in a competitive market, where you need to state your own claim and maximize on visibility, or in a very niche market where competition is low but awareness is what you're after, PPC ads are the way to go.
What is PPC advertising?
PPC advertising is, at its core, purchasing visits to your website rather than waiting for them to organically happen, which can be very slow, not highly successful, and put your business in a position of missing valuable opportunities for growth.
With PPC ads, an advertiser pays a fee to a 'publisher', whether it be a search engine like Google, individual website owner, or even a network of websites, for the ability and space to display their ad. The ads are targeted towards searches for the advertiser's specific product and will only show up if the consumer searches for items directly associated or related to that product.
With most publishers, advertisers can create a variety of different ad types then build campaigns around them based on a variety of factors like budget, demographics, even the time of day. The advertiser places a bid on valued keywords (words pertaining to their specific product) so that when a consumer searches using those keywords, the product ad will appear. When an ad is clicked on, directing the consumer to the advertiser's website, a fee is charged.
In an overall online marketing strategy, PPC ads are the most relevant and reliable form of advertising. Not only are they going to keep your business producing but they are also a very viable way of building awareness and ultimately profitability.
Following are some key components to the how's and whys when it comes to building your business through PPC advertising.
Brand Awareness
Using PPC as a means to build your brand is not only possible, it's a valuable strategy that can provide a tremendous return. With some publishers getting millions of searches every day the impact can be quite substantial if there is a clear, solid understanding of how to build, measure and maintain quality campaigns.
There are many factors that need to be considered to maximize the effectiveness and impact of using PPC to build your business.
Identifying Your Audience – As in any well-developed sales process, proper identification of the demographics and behaviors of consumers most likely to be searching for your products is critical. It is the foundation that will drive your campaigns to more sales, less spend waste and greater ROI.
Well Defined Goals – Making sure you clearly understand what you're trying to achieve through your PPC efforts is important to the success of your campaign. Are you building awareness for new customers, re-engaging previous customers, striving to create better quality leads? Your goals, and ultimately calls-to-action need to be well defined so opportunity is not lost.
Choosing The Right Ad Type – In building awareness, you need to get your business in the eyes of the consumers who might not know you're there. Focusing efforts primarily on areas like Paid Social and Search Ads and ensuring they are hitting on all relevant 'initial search' keywords. The audience is out there; you need to make it easy for them to find you.
Measuring The Right Things – When you start moving traffic to your website, of course, you hope it's converting traffic. But equally as important can be the traffic that doesn't convert. Understanding the data behind these occurrences is very valuable. Who's clicking on the ads, who's not (impressions), are they staying on your site or leaving immediately? This data is crucial to how well you're able to review and improve your ads and campaigns going forward. And improvement means growth.
Nurture Everything – Many, if not most, leads that come through in the initial stages of the buying cycle will not convert. But that doesn't mean they won't ever. Having a solid plan for nurturing the consumer 'not quite ready to buy' can make the difference between future conversions and others disappearing for good.
Differentiate – When your brand is going to be showcased up front and centre, it had better be tight. First impressions are key here because this is where you're going to interest someone, even if just a little, or lose them. Here Display Ads need to quickly show your unique selling features and differentiate you from your competitors.
Matching Consumers at All Stages of the Buying Cycle
One of the greatest advantages of PPC advertising is the ability to build flexible campaigns that target consumers at every unique stage of the buying cycle. A consumer who is just starting out their search has a very different set of decision criteria than someone who has made the final decision to buy and is 'making the call'. So the keywords they search and the information your ads provide, along with your landing pages, need to match where they are at in the process or you risk losing them. Having know-how on how consumers make decisions at each of the stages: what they are searching, what will motivate them to continue their search with you, and then creating targeted ad content that moves them through your sales funnel, will be what sets you apart from your competitors.
The three main stages of the buying cycle are Awareness, Consideration, and Purchase. And here's how PPC advertising can be quite different and effective at each of these stages.
Awareness – Using PPC ads in the awareness stage of the buying cycle allows you to gently introduce your business and products to someone who is looking for information, not necessarily ready to buy, and likely unsure about their end need. They likely won't convert at this time but ads such as Display Ads and Paid Social, where content is focused on query level intent, are going to bring this 'soft visual awareness' to the people just starting their search. Using blog posts and social media content are very effective at this 'learning stage'. Search Ad keywords are imperative. Consumers searches will be general so keywords and well-crafted content (display or social) will draw consumers into, at the very least, interest in finding out more about what you have to offer. On the flip side, the use of negative keywords, words that keep your ad from triggering for the wrong consumer, can save you unnecessary spend in the initial stages of buying.
Consideration – In this stage, the consumer has a general idea and interest. This is where remarketing can play a key role. For the consumer who may have shown initial interest or even consistent interest but were drawn away, building ads which lead to reviews and comparisons are what they are looking for. Keywords and subsequent landing pages need to be highly relevant at this stage because the consumer has narrowed it down. Losing them now is not optional. Using 'comparative' terms and research terms in keywords and providing easy access to reach out is what this stage is all about.
Purchase – The ultimate stage of the game. The consumer is ready to buy and your PPC ad campaign is 'do or die'. The ads need to showcase purchasing content and be loaded with search term keywords like 'Sale', 'Buy', 'Order'. This is where things like Google Shopping campaigns are going to be most relevant. These are the consumers most likely to convert. Ads and content need to reflect that. Landing pages need to be highly relevant, simple and work towards the final sale. Cart Abandonment is a very real occurrence here, so having check-out processes that flow and are positive experiences are key elements to stave off abandonment in this phase. Although all hope is never lost in PPC marketing, this is where remarking becomes a very relevant strategy for those who left.
Measurably
This is probably the most important factor in all of PPC advertising. Measuring the wealth of data provided is imperative, but one can only measure the data and take appropriate action if it's clearly understood. PPC advertising offers a plethora of analysis and reporting, and when building your business, some more important to your growth trajectory than others. But you need to review all of it, not just the positive. You also need to allow time for the data to become relevant. Although one week's worth of reporting might indicate a few initial areas of weakness, it takes time for it to really show you what areas of your campaigns and ad groups need optimizing.
Identifying first, what matters and how you are measuring success i.e. branding, conversions, traffic or maintaining SEO edge, will help you understand what metrics you need to focus on most. A few key reports that you'll want to consider closely when building your business through PPC advertising and what they can indicate:
Impressions – The number of times your ad appears in search. Can indicate more relevant keywords are needed.
Clicks – The number of times your ad is clicked on. If the number is high and conversions remain low, it could indicate that better keyword research needs to be done for maximum relevancy or your landing pages need optimization for specific 'call to action' results.
Click Through Rate (CTR) – CTR is your clicks divided by your impressions and can tell you if you're hitting your target audience. A high CTR can indicate that your keywords and targeting are hitting the mark. A high CTR also helps boost your quality score which in turn helps your bidding cost. It can help decrease your CPC and increase your overall conversions. Optimizing your ads and focusing on the ones that work, either through time or possibly even split testing, can increase your CTR largely.
Quality Score – A good quality score helps gauge if your ad, keywords and landing pages are solid. These are some of the elements taken into account by systems like Google for determining who gets the top spot. Because it's not just all about the bid. A good quality score means you're ranking is up, CPC is down and your ROI has increased.
Cost Per Click (CPC) – Every business needs to know what they are spending on gaining a new customer. If you're spending more on advertising to get that customer to convert than the customer is actually purchasing you're on a downward slope and something needs to be done fast. CPC data helps give you a clear perspective of what's working and what's not working. Use this data to reinvest in what's working.
Bounce Rate – It's one thing to get people to come to your website, but you also need to keep them there. Bounce Rate indicates how many people came but left immediately or shortly after. It will indicate where they left so you can identify areas of your site that need optimization.
Conversion Rate – This is the percentage of consumers who take the desired action on your page. Whether it be to fill out a form, download information or make a purchase. Increasing your conversion rate obviously indicates success. Conversion rate optimization helps you better your efforts at turning existing visitors to your site into customers than acquiring new ones all over.
Wasted Spend – It's important when you're trying to make money to not just throw it away. Paying for clicks that would never have converted, ever, is wasting money. Analyzing where the unnecessary spend is coming from will help you be more relevant with things like Negative Keywords and cut down on clicks (costs) that have zero possibility of return.
This data will not only help you understand better how your ads are performing, it will also help you dig deeper into what works and how to make that even better. Giving you the ability to continually create campaigns that convert better and better with each revision.
Conclusion
With so much going into building a successful PPC campaign, from time to research keyword, knowledge on how to best utilize those keywords in your ad groups, to the resources needed to create content that works. So it is imperative that it's done right. Properly setting up campaigns, or at the very least learn from the hits and misses, can make an enormous impact on a business's bottom line. PPC advertising is the biggest bang for your buck in today's online marketing world and is simply a 'must component' in any comprehensive marketing strategy.