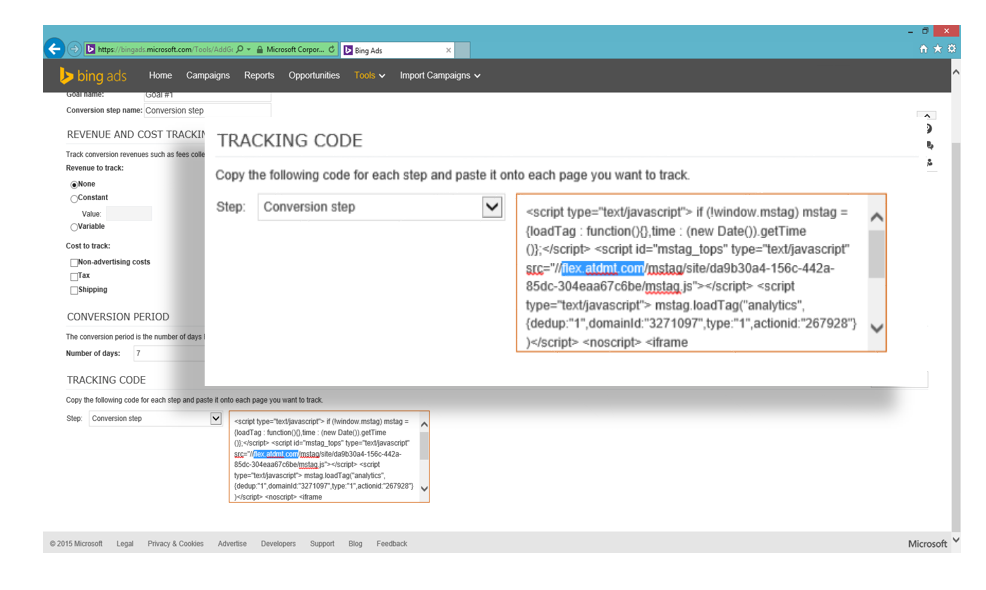 This past October Bing Ads, launched  Universal Event Tracking or (UET). This new functionality enables you to track what happens when someone has clicked on your ad. The developers over at Bing were happy to announce this new launch and wanted to share some tips and best practices on how to get the most out this new addition to bing ads dashboard.
How To Get Set Up
It is best practice that you implement the UET tag code or (code snippet) across the entire site, on all your web pages. The greatest thing about the code is you can place the tag anywhere on the page- the header, body, or footer.
There is many benefits to tagging your entire site with the new UET. You'll be able to benefit from its new metrics and variety of updated functions including tracking bounce rate, average duration per visit, average pages per visit and total visits.
By also tagging your site you'll be better prepared for your Paid Search approach once you are ready to launch a re marketing or banner retargeting campaign. This will help better track your customers that are visiting and moving around your site.
You can also retrieve or export UET tags from Bing Ads UI and have have the option to directly copy the script to embed into a website or email the tag to your website admin who is able to embed the script into your site.
Tracking Revenue or Sales Using UET
With these new functions you have the flexibility to assign a constant value to your goal using the goals page in Bing Ads UI. UET provides a way to add Javascript code to your page to populate the value for conversion, destination and dynamic goal value. 
Reporting In Less Than 3 Hours
By tagging all webpages on your site with the right tracking tags you will be able to see reports within 3 hours after confirming activity on a goal. You can also track users that have visited 10 pages on your site.
Bing Ads UI recommends that you replace all the tags you've created in Campaign Analytics with Universal Event tracking. Universal Event Tracking is more powerful and simpler to use compared to Campaign Analytics.