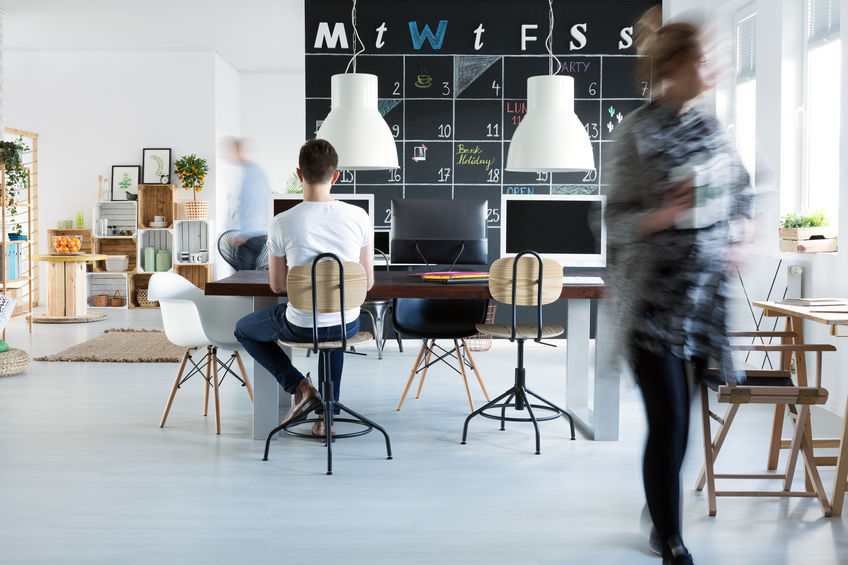 If your business has a large, or even moderate, presence in social media marketing or content marketing, a content calendar is a must.  Content can become baffling if it's not strategically thought out in advance. 
It can become overwhelming putting together engaging ideas on the right platform, at the right time, that will effectively inform and encourage your audience. Not to mention, keeping all of the moving parts involved in an overall content marketing strategy cohesive between all the players involved in making it work.
Organization and consistency are the key elements for content calendars.  No matter how many channels you have active, there should be consistency within them all.  And not just 'copy and pasted' content that's identical, a major blunder when it comes to social media marketing.  Pasting the same content from Facebook to Instagram, asking for 'Likes' or 'Shares' on a platform that does neither, doesn't look well thought out or organized. 
A plan needs to be developed to provide relevant content in the way a platform is designed to produce profitable results in relation to your goals. 
What is a Content Calendar?
Depending on how much content you create, your calendar can be anywhere from a week out to 6 months or even a year.  The calendar is meant to be an outline of your company's overall content strategy.  What products services you might be promoting, and when, highlights of industry-leading expertise, pushing traffic to your website, generating leads, and even recruitment. 
The goals of each individual business will vary greatly but setting these content goals and building around them is crucial to their success.  
It also allows for the time and resources needed to create some kick-ass content.  Last-minute 'trend' posting has its place but scrambling last minute to find and/or create content will only fall flat (or be skipped entirely) which will never be effective. 
A content calendar is typically a document (online formats like Google Sheets or Smartsheets can be researched, but a simple Excel spreadsheet will suffice) that helps organize content in the short term and long term, but also allows for the spontaneous, last minute trending content input.  Flexibility will always reign supreme in any element of your marketing strategy, especially content. 
A calendar helps keep content organized and consistent in order to move fluidly with the overall goals of a business's marketing strategy.
In a company where several teams are working in tandem with marketing strategy execution, everyone must remain on the same page.  A content calendar keeps this all intact, for everyone.  The marketing team and the sales team can see in advance what the strategy is and plan their efforts accordingly.  Without it, it's a simple case of one hand not talking to the other, and this is where inconsistency lies and opportunity is missed. 
And as we've learned, consistency in branding and content is key for a beautifully executed Multi-Channel or Omni-Channel marketing plan.
A fully comprehensive content calendar doesn't just hold the key to all social media interactions. It will encompass every element of the marketing strategy that has anything to with content. From Social forums to blogs, radio spots to email campaigns. Because, for the most part, all of these channels need to have some element of consistency in them, the greater the overall organization, the easier the execution.
What Makes Up a Content Calendar?
It's where ideas, topics, and timing are laid out. But it's also a well-organized accountability plan. For each item will have an assigned owner, priority of execution, assigned writer, and where the content will be published.
It should indicate all of your channels:
Blogs
Social Media
Email
Publications and Radio media
Video and Podcasts
It will help spread your content across all channels and keep marketing efforts focused on the goals. It will also allow for quality content testing, measuring and giving you a full understanding of your audience and what engages them or moves them to convert.
Although you should have a strategy for each, each will not be equal.  For some businesses, certain channels will, of course, produce greater results than others.  You need to make sure this is represented in your calendar. 
The majority of your content should be directed to the platforms that work, spending little time and resources on the ones that don't.  Having the ability to view the calendar as a whole can help you see what platforms are more heavily weighted, ensuring the ones that 'move the most' are getting the most attention.
The Benefits for Your Business
Organization
Staying organized with your content will not only help with consistency and flow for your branding, but it also helps in planning key events and strategies for upcoming important dates (where content will be of the utmost importance). It also allows an overall visual of where holes might be and gives your team plenty of creative space to fill them in.
The hardest part of setting up and organizing a content calendar is 'getting out of the gate'.  The workload at the start can be a little tedious.  The goal is to get as far out as possible but to get there, you'll have to commit the time focusing on the calendar in the short term and filling in as much as possible to eventually create some breathing room.  What that means exactly is that your first month might be spent creating two months of content and scheduling, but the fantastic news is, once you get there, it's easy rolling to maintain. 
Brainstorming
Brainstorming as a team and seeing your month laid out before you can help really fine-tune your content so it's visually bang-on and consistent.  Throwing all thoughts, creative or written content, into the mix allows for the best of the best to be established. Especially on visual platforms like Pinterest and Instagram.  
Some of the best social strategies out there plan the entire month, step back and look at the visual.  On Instagram it's the Grid Layout, sometimes referred to as the Pattern Effect.  It's a way of creating content so that when your audience views your page as a whole, not only do the individual posts contain valuable information, but the overall picture they project, all together, speak to the intelligence of your branding.  It can go a long way to positively impact how your audience feels about your business. 
Sitting down as a team and planning out your next month, or 6 months, with all of their creative juices flowing can produce some pretty amazing results.
Efficiency
This one is very simple. The more comprehensive the calendar can be, the more efficient each week becomes in creating new content. When not under the gun for this week's content, teams can take the space to really dig deep on what's going to enlighten and engage their audience. Efficiency starts to lag when content for that week is being produced that week. Scrambling is rarely ever efficient.
The efficiency also comes when there's transparency to the calendar among all the teams involved. It's much more productive and effective when all departments have a clear understanding of what the week's goals are for your content. If Lead Generation is the focus of the week, your sales team needs to be well versed and prepared for what's coming their way so they jump on hot leads at the right time, in the right manner.
Clearer Understanding of Audience
It's of tremendous value to be able to see, over time, what works for your audience. With the help of advanced planning, your team can see from previous data things like blog posts work best on what days of the week and inspirational post work best on which platform. By testing the various forms of content out on various platforms, at varying times, a picture starts to develop about your audience's engagement. Over time you can start scheduling and getting specific with the kinds of content you release and releasing them at the most optimal time.
More Structured Content Repurposing
One of the greatest benefits of a content calendar is repurposing content.  We've all read about it, how it's a no brainer.  You have great content…there's little sense in only sharing it once.  But it can be a slippery slope if not executed mindfully. 
A calendar can help you spread it out, map it out and get an actual visual of what's getting posted, where, and at what frequency.  It can take all of the guesswork out of 'inundating repurposing' (which can have a repelling effect) and help you sleep easy at night knowing that your audience is not getting stifled or overly saturated by your content.  You can establish the patterns that work for frequency, schedule them for sharing, and step back and get a clear picture on whether it's too much, not enough, or the perfect blend of the new and repurposed.
Likewise, creating the calendar so that content is getting shared over multiple platforms (another form of repurposing) takes a little bit of the sting of constantly pumping out new things.  Blogs can be shared on your social platforms, as well as, in email marketing efforts, Instagram posts on Facebook or Pinterest…tweaking them to 'make sense for the platform', of course! 
No Last Minute Scramble
One of the fastest ways to dampen the creativity of your team is by pushing them into tight, last-minute deadlines, regularly.  Although not impossible, it's quite challenging to be creative when all you can hear is the clock ticking in the back of your mind. 
Last-minute planning for content typically results in flat, uninspiring content. But not always. Sometimes last minute content can be the winner. But scrambling day in and day out creates a very ineffective use of time. Great content that hits it home take some thought on not only its creation, but it's timing. Although there are always the last-minute trends happening that can be popped into the mix at any time, the overall picture needs to be clear, concise and preplanned.
The panic of doing something last minute rarely every results in a win…content creation is no exception.
The Element of Regularity
For a lot of business, having specific content that is scheduled for the same time week after week can be very comforting for your audience. They come to enjoy and look forward to certain things like 'Manic Monday's' or 'Saturday Specials'. They know just when to log into their favorite spots to get the daily dish or this week's special promotion. These weekly spotlights can be planned out well in advance, even contain some options for that spot to ensure you're remaining flexible.
These types of activities are also helpful for creating a captive audience. When you can see that your audience engages in your regular Monday blog posts, it can sometimes be a nice time to throw them a fantastic promotion that they can't refuse. You've learned from history that they are there, so utilizing that timeframe is crucial.
The great thing about regular weekly content spots is that it can be created well in advance, scheduled, then reviewed and switch around very fluidly.
Prescheduling
Most platforms allow you to create content and preschedule the timing of its release.  With a great content calendar, most of your social content (even blog posts and advertising) can be scheduled well in advance within the platform itself.  The content gets set to automatically post, freeing up time to focus on the other elements of the overall strategy or filling in the spots left vacant for the last minute 'hot topic' items that really can only be dealt with on the fly. 
The key here is that prescheduling can only be handled effectively with a calendar, but when it happens it creates efficiency, polished planning, loads of time, and content consistency.
Conclusion
Content helps create brand awareness, encourage engagement and improve SEO. Having a solid grasp on how this content will be streamed out to your audience, what the content goals are, and what scheduling best suits the information, is practical and advantageous to the overall marketing goals.
There's no right or wrong in building a content calendar for your business. There's no length of time that the calendar has to hold, just the general idea that it be far enough out that it creates adequate breathing space for each bit of content to get the attention it needs. The goal is to be more efficient, creative, organized and strategic so your content can produce the results you need.