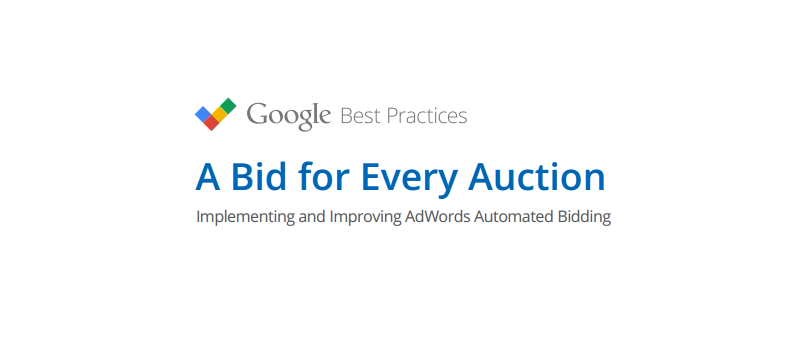 One of the best ways to make sure you are getting the best results from your Google Ads campaigns is to have bids placed automatically, and adjusted in real time based on a factors that you set.  While this is clearly a very powerful option, it can get confusing for many advertisers, especially if they aren't used to working with ads in this way.
In order to help address this problem, the Google Best Practices team has published a paper titled, "A Bid for Every Auction."  This guide will help anyone to properly implement automated bidding, or improve the way they use it.
The guide explains exactly what auction-time bidding is, why it is such an important features, and how you can position your ads to take advantage of it.  It also goes into detail about choosing the right strategy for your specific account and how to test these types of strategy without spending all your marketing budget.
This paper is quite detailed and will essentially help you to take any campaign and improve it using the automated bidding options within AdWords.  In addition to the full guide, which is linked above, they have also published a complimentary 'automated bidding checklist' that can help you to make sure you get everything done properly whenever using this great feature.