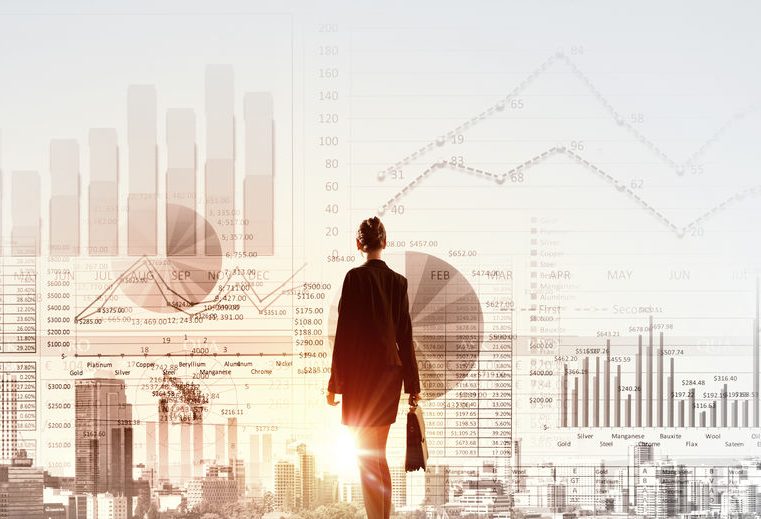 With more than 200 metrics, from acquisition to conversion, knowing what data you should be looking at for your website and what metrics you should be tracking, not to mention, how to understand what they are telling you, can be a huge challenge for even the experienced business owner.
For most businesses, there is little need to track everything. Some metrics are very useful in understanding what areas in your process might be weak, and some are less useful to the overall picture. Knowing fully which ones can take time and a great deal of experience.
First, let's start with some basics.
Top metrics (the more important ones) can be categorized by the following:
Is my website traffic and following growing? What are the channels that work the best for my business? What is the % of new traffic to my website?
Is my website converting? How many of my visitors are converting (completing the goal)? What are my overall conversion rate goals?
What is it that visitors are doing on my website? How long do they stay? Where might they be leaving? How many pages do they view?
Following are a few things within these categories (although not exhaustive) that you'll want to track and start to develop a greater understanding of.
Sources of Traffic
Google Analytics categorizes your sources of traffic as:
Direct Traffic – URL or Bookmark
Search Traffic – From search engine
Referral Traffic – From another website
Social Traffic – From social media site
Understanding where your traffic is coming from can help you to continually optimize the channels that are really moving and providing for you. But that shouldn't indicate that the slower moving ones should be ignored. It means you should also look into why certain channels aren't producing results.
It could be that for your particular business these channels might never be superstars, but it could also just require more attention to areas like better quality links, stronger social presence, more engaging email campaigns, or higher fine-tuning of your SEO strategy.
Additionally, tracking sources of traffic combined with bounce rates can be a great way to better understanding in areas like Search Traffic, for instance, because if you're getting high traffic from Search, but your bounce rate is high, it can be a pretty good indicator that your link is misleading or your landing page isn't offering your visitor the user experience they are looking for.
As in all data analysis, learning what particular metrics work in tandem, have an impact on each other, is how you're going to have a clearer picture of how to optimize to achieve a greater result.
Exit Page
To understand why your website might not be producing the conversions you want, one of the indicators can be your Exit Page: Where visitors are leaving your website.
Exit Page differs from Bounce Rate because Exit Page in defined as the page on your site that visitors clicked away from. Bounce Rate is different and defined as visitors who clicked away from your website from your homepage (landing page) without visiting anything else. A very important indicator as well and a good first line of sight indicator that your website might need some improvement.
Many Call-to-Actions are located a few pages in so understanding where people are exiting in the process is crucial to remedying it. Are visitors exiting before they even get to your call-to-action? Are they getting to your call-to-action and it's too complicated or has not entirely been targeted to the right audience?
Things like clarity, is it too complicated, not worth the hassle of finding, were people led to your page only to not find what they came there for? Your Exit Page report can help you determine some of your site's shortcomings. It can help you determine your targeting strategy and whether it's targeting the right audience with the right keywords.
With so many great websites out there, you can't afford to lose potential customers on something that can easily be fixed.
A few ways in which to remedy higher exit page issues or bounce rates can be adjustments like a general overhaul of your content and creative (images are everything today), placing clearer call-to-action on your landing page, links in your articles or pages that lead to further discovery for your visitor, and no matter what your strategy, clear and very precise actions and information.
Pages Per Visit
The whole purpose of your website is to provide users with information on your business. Ultimately providing them with a better user experience than competing sites so that they will continue to visit yours. Pages Per Visit can help you understand your site's quality and relevancy.
Defined: 'Pages per visit is a Web analytics measure of how many pieces of content (Web pages) a particular user or group of users views on a single website. Pages per visit is usually displayed as an average, which is calculated by dividing the total number of page views by the total number of visitors.' * Techopedia.com
Pages Per Visit is an excellent indicator of how compelling, relevant and easy to navigate your website is, from content to the speed at which your page's load. It can also help you understand if your navigational elements are strong, content is strong and relevant, search technology is functional, and can possibly indicate poor market targeting in a case where your bounce rate is very high.
Each business will be different in page view ratio's and what's good and what's poor. For instance, a business website or a blog might average 2-3 page views per session, whereas an ecommerce site could average 10s to 100s of page views per session. Understanding the data for your particular site and what it means for you, is imperative.
Keeping your visitors on your site and engaged gives you the best chance at conversion.
Goal Completion
Having a website is generally about conversions, a goal. For your business, that may not mean a purchase, per se, but you can set Goals for any action you'd like i.e. filling out a form, subscribing, or making an actual purchase.
Knowing what your conversions are is probably the highest indicator of your website's success, or shortcoming. And having goals allows Google Analytics to provide you with the information on your number conversions and conversion rate in order to evaluate effectively.
If you're getting high traffic and low conversions, that's a problem. If certain pages provide high conversions (goal completions), you can analyze what elements you have in that content and what's working to drive the conversions, and replicate it in other areas of your site.
Behavior Flow
Understanding the Behavior Flow of your users can be very useful for knowing precisely where your website might need some attention and precisely where your website is most engaging. Behavior Flow allows you to follow your visitor's journey throughout your entire website. Where they navigate to, where they might navigate back to, where they convert the most, and ultimately where they leave.
You can easily see what pages on your site are attracting the most visits, how people get to those pages (through what other pages on your site), and how many visitors exit at any particular point.
Building a website that allows visitors to move easily and relevantly throughout should always be a top priority for the business owner. Building links and calls-to-action that seamlessly keep visitors interested and flowing through the site will ultimately increase your conversions.
Anytime in data analysis that you can see patterns of behavior, consider it a win. Patterns indicate that this is what your audience is looking for (or subsequently not looking for) so that you can take advantage of the information and great better online experiences, leading to greater conversions.
There are so many points to understanding Google Analytics data and how to get the most out of it. Over the next few weeks we will be breaking down a few of the key reports and metrics in order to give you a greater depth of understanding on how to get the most out of your reporting and your website. We'll look at some of the categories and individual reports and discuss not only what they provide as far as information, but how to set them up and start tracking your data more effectively.