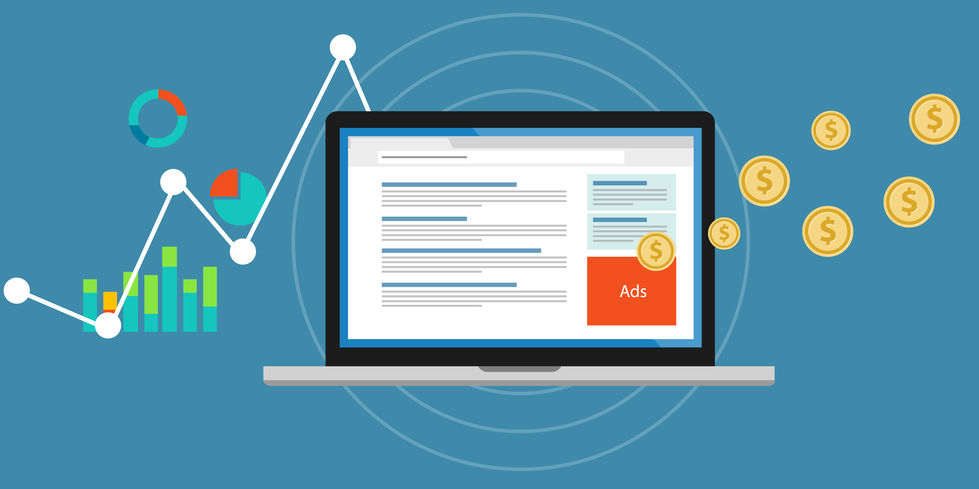 Successful pay-per-click (PPC) management has become part of the modern toolkit for successful businesses. PPC marketing is an online marketing strategy that helps advertisers make money when users visit websites after clicking on the ads. Advertisers submit bids based on the predetermined value of a user's click in response to keywords, audience type, and platforms those users come from. PPC marketing is often used to increase sales, create new customer leads, and increase an audience's brand awareness. Using PPC, advertisers can stay relevant to their customer base by discovering exactly what users are searching for and then tailoring content and their approach accordingly.
Users are constantly searching for the right products and services. PPC enables advertisers to display their ads when users are already looking with specific keywords. Successful PPC management lets advertisers place themselves at the front of the search engine results page (SERP) to increase audience interaction. There are multiple PPC platforms available for businesses, but the most popular are Google Ads and Bing Ads.
If you are totally new to the concept of PPC marketing, know that it becomes intuitive relatively quickly. There are terms and strategies you may not be familiar with, but the platforms we will cover are designed to help you target the audiences you want. Here is the information you need to get started.
Google Ads
As the name implies, Google runs this platform. Unsurprisingly, it is the most popular PPC platform. The major benefit of Google Ads is that it works just as well for small businesses as it does for large corporations. Google Ads also links with different sites, called Search Partners and Display Network sites.
Bing Ads
Bing's PPC platform is structured similarly to Google's but covers the Bing and Yahoo! networks. Bing also works with Search Partner sites. It is geared primarily toward keyword searches.
Targeting Audiences
To effectively target your desired audiences, keep in mind that audiences are segmented through different methods. For example, segmenting may occur based on audiences that use certain keywords, visit certain webpages, spend a certain amount of time on a site, visit a certain number of pages per site visit, and more. Advertisers bid on audiences based on their relevance to products and services.
Campaigns
To begin, select keyword themes and create specific ad campaigns that utilize those themes. Take a product or service you provide and utilize it as a search keyword. (If you are unsure what the best keywords are, try searching for products like yours to see what results show up.)
Keywords and Ad Groups
Whatever product or service you provide, keywords will have variations. Users may search for "granite countertops" or "countertops granite;" To address this, simply add these variations to the ad groups you create for specific products.
Keywords must also have a match type: This simply means the trigger that shows your ad. There are seven match types:
Exact: The user's keywords must match yours exactly.
Exact (close variant): Entered keywords might be misspelled or have other alternative writings, but still match yours.
Phrase: A user's search has to be typed in the right order to match yours.
Phrase (close variant): Like exact (close variant), the user's phrase must match yours, but this takes into account misspellings and alternatives.
Broad: This gives more leeway to your keywords, matching them to searches that are similar but not necessarily exact.
Modified broad: User's searches can be written in any order but have to contain the keywords you have assigned a plus (+) sign.
Session-based: A broad keyword match that also looks at other things users have searched in the same session, potentially helping them find what they are looking for.
Campaign Types
There are multiple campaign categories you can choose from to better fit your intent. Here are the common categories:
Search network: The most popular option because it applies to Google, AOL, Amazon, and other large portions of Google's or Bing's search networks. This campaign type focuses heavily on keywords. The main advantage is that users actively looking to make a purchase will be directed to your products.
Display network: A collection of private websites that agree to display the platform's ads. This means ads are determined by relevance to websites and not keywords. This option can better target specific demographics. While a user may not be looking for a product or service at the moment, they may be looking at options or advice from blogs. This can be a powerful way to gain traction for your company by increasing general brand recognition and customer awareness of your products.
Search network and display opt-in: This combines the first two options. This means that you create a search network campaign and decide to opt-in to a display network campaign, too. Doing this can be a powerful boost to immediate sales and gaining brand recognition. It enables you to market products directly to potential customers and create a presence in future customers' minds. The platform you use will determine where your ads are most likely to perform well. This can be a negative for those looking to directly control their campaigns, but for those who want help it is a major benefit.
Product listing ads: Both Google and Bing display product listing ads in their SERPs. From the advertiser's end, product groups are created and assigned different attributes like brand, product type, condition, etc. Product listing ads do not use keywords. Instead, the platform determines whether your product group is relevant to the user based on their search. This means that it is vital that you make your groups as specific and accurate as possible. However, it also means that you can skip figuring out the proper keywords you would need in other campaigns.
Negative Keywords
These are important for eliminating unwanted traffic, more efficiently matching your results and managing costs. A common negative keyword for products is "free," as it eliminates users who are not looking to make a purchase. Another is "bargain," which may not fit higher-end products or services. Adding negative keywords is an important way to boost your campaigns' power, so think of terms that your desired audience is not likely to search.
Targeting Specific Devices and Locations
You can decide whether you want your ads to display only on desktops and laptops or mobile devices (cell phones and tablets), too. There can be a price difference.
There is no need to be concerned about whether your ads are going to the right users. Platforms can specify ads down to the zip code. This means you can select specific locations and only users in those locales will see your ads. You can also select specific states.
Scheduling
Depending on your business, you may want to run ads only at certain times. You have the option to run ads continually, but you can also specify that you only want ads displayed during business hours, for example. This helps users find you whenever you are open for business. These specifications can also change the price of your campaign. Weekends might mean higher traffic for your business and a higher price for your placements. Late night ads might have less traffic and cost less. Think about the best fit for your business and work from there.
Conclusion
This guide is meant to cover some basics in terms of what PPC is. PPC platforms are designed to be intuitive for every user experience level. This enables you to get acquainted with running campaign ads at your own pace. Just know that by venturing into PPC marketing, you are giving your business one of the tools it needs to thrive in the modern market.
PPC marketing is quite complex and many businesses struggle with allocating resources to this type of marketing. Oftentimes, businesses will assign an employee, or business owners will try to handle it themselves. The challenge for most is that they are stretched in terms of time and energy since they manage multiple tasks and areas of business. Hiring a PPC agency or manager should be a consideration for any business interested in PPC Marketing.