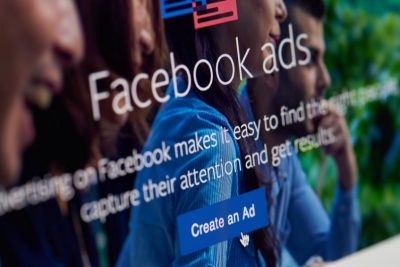 Intro to Facebook Ad Campaigns
Social media campaigns are one of the most powerful tools modern businesses have to reach their target audiences. It is no wonder that small businesses are increasingly turning to social media platforms as their primary way of engaging with new and returning customers. With this surge in social media use, however, come many questions about how individual platforms structure their advertising. Business owners also want to know how best to use the tools these platforms provide. In this intro, you will be introduced to Facebook ad campaigns and how to start using them.
What Are Facebook Ads?
Facebook ads are actually the lifeblood of the platform. Ad campaigns are how Facebook offers its users the network for free. Facebook has thus put tremendous effort into fine-tuning its ad tools to be powerful and precise. Facebook has designed ads to fit seamlessly into the networking experience by formatting them like user content and distributing them among users' update feeds. The platform also allows for ads outside users' update feeds, such as on the sides of the browser.
Facebook ad campaigns are built entirely around users. This is the formula that sets them apart. By considering users' behaviors, interests, friends, purchases, and more, Facebook can make its ads incredibly relevant. The more appealing ads look and the less they feel like interruptions, the more effective they tend to be.
Who Can I Reach?
Advanced targeting options mean that Facebook ad campaigns have almost limitless reach. Targeting lets you home in on the exact audience you want to reach. This means you waste far fewer resources on customers who have no interest in your products or services. It also means you put yourself directly in front of potential customers.
While many social media platforms enable targeting based on age, location, and interests, Facebook's algorithms are designed to get even more detail about users. Facebook enables businesses to target people based on specific behaviors (like previous purchases), their connections to others (like friends of your customers), and custom audiences (even down to specific email addresses, phone numbers, and user IDs).
Facebook ad tools also include tracking and performance metrics. These let you see exactly how effective your campaigns are. If certain ads turn out to be less effective, you can turn them off. Conversely, if other ads have better results, you can increase the budget and show them more. You can also see whether ads accomplish their goals. (For example, you can tell if an ad led someone to actually make a purchase.)
Why Use Facebook Ads?
Facebook has over 1.15 billion daily users across the globe. Among these users is a wide audience already interested in what your business provides.
Because Facebook ads are tailored to each individual user, the algorithms are effective at putting your ads in front of the right kinds of customers. Rather than relying on random distribution, Facebook ad campaigns reach people who have already shown interest in your type of product or service. You can customize ads at any time to make them better as you track their income.
How Much Do Facebook Ads Cost?
One of the benefits of Facebook ad campaigns is that you have a great deal of control over the cost. You can custom design your campaigns, and the prices will reflect your specifications. Facebook allows this by helping you set your parameters and then asking you what you are willing to spend. Once you set your advertising cost, Facebook's algorithms use your ads as you specified and make them as effective as possible within your budget.
Facebook ad costs can be broken up into categories. For example, you can specify pay-per-click ads. The costs generally depend on what your goals are and how difficult they will be to achieve. So, you can make your ad's objective to be that customers click your ad, visit your website, or make a purchase. The more difficult your objectives, the higher the cost. Ad prices can also be affected by your industry, your ad's objectives, your audience, and your ad's quality.
Where Do I Begin?
You can start your Facebook ad campaign by visiting the Ads Manager. From here, you will be able to start and control every aspect of your campaigns. The dropdown menu in the top-left corner, labeled Facebook Ads, gives you the entire dashboard for tracking performance metrics, your ad settings, and various other tools.
Begin by clicking on Ads Manager under the Create & Manage column. This will bring you to a table containing any active campaigns. (At this point, it will be empty, of course.) Once you click Create, you will be prompted to choose between creating whole campaigns and campaign shells. Your choice here is all about how much effort you want to put in right now. Campaign shells allow for quicker setup since you only have to pick a campaign structure and fill in details later. Designing an entire campaign is more time-consuming, but it means that your campaign will be ready for action immediately. If you opt to design an entire campaign, the manager will walk you through the process. If you decide to create campaign shells, it will prompt you to name your campaign, set your buying type, pick a campaign objective, and adjust various other basic settings for your first ads.
Conclusion
This article only scratches the surface of using Facebook ad campaigns. The Facebook Ads Manager is extremely thorough but also intuitive. Facebook also provides numerous helpful resources to walk newcomers through the options. Once you see how Facebook ads work and what they can do for digital marketing campaigns, the next step is making Facebook ads work for you.