Many people today are using AdMob and other ad networks to help promote their mobile apps.  Trying to get people to install their app can be difficult, but when done properly it can provide an excellent return on investment.  Until now, however, people had to rely on the stats provided by the ad network itself, which aren't always the best.  According to a recent announcement, Google Analytics will soon be giving you detailed information about your iOS app install campaign so you can get a better idea of how successful your campaign actually was.
Tracking install metrics will make it easier than ever to measure how well this campaign is performing, and the new reports from Google will allow you to do things like compare multiple campaigns and determine the quality of users who download the app.  This is an excellent option since it will help you to optimize your total ad spend, and help you to focus each dollar on the places where it will bring in the best return on investment.
You can see how these new reports will look in the image below, which was provided by Google Analytics.  This is the new iOS install tracking report.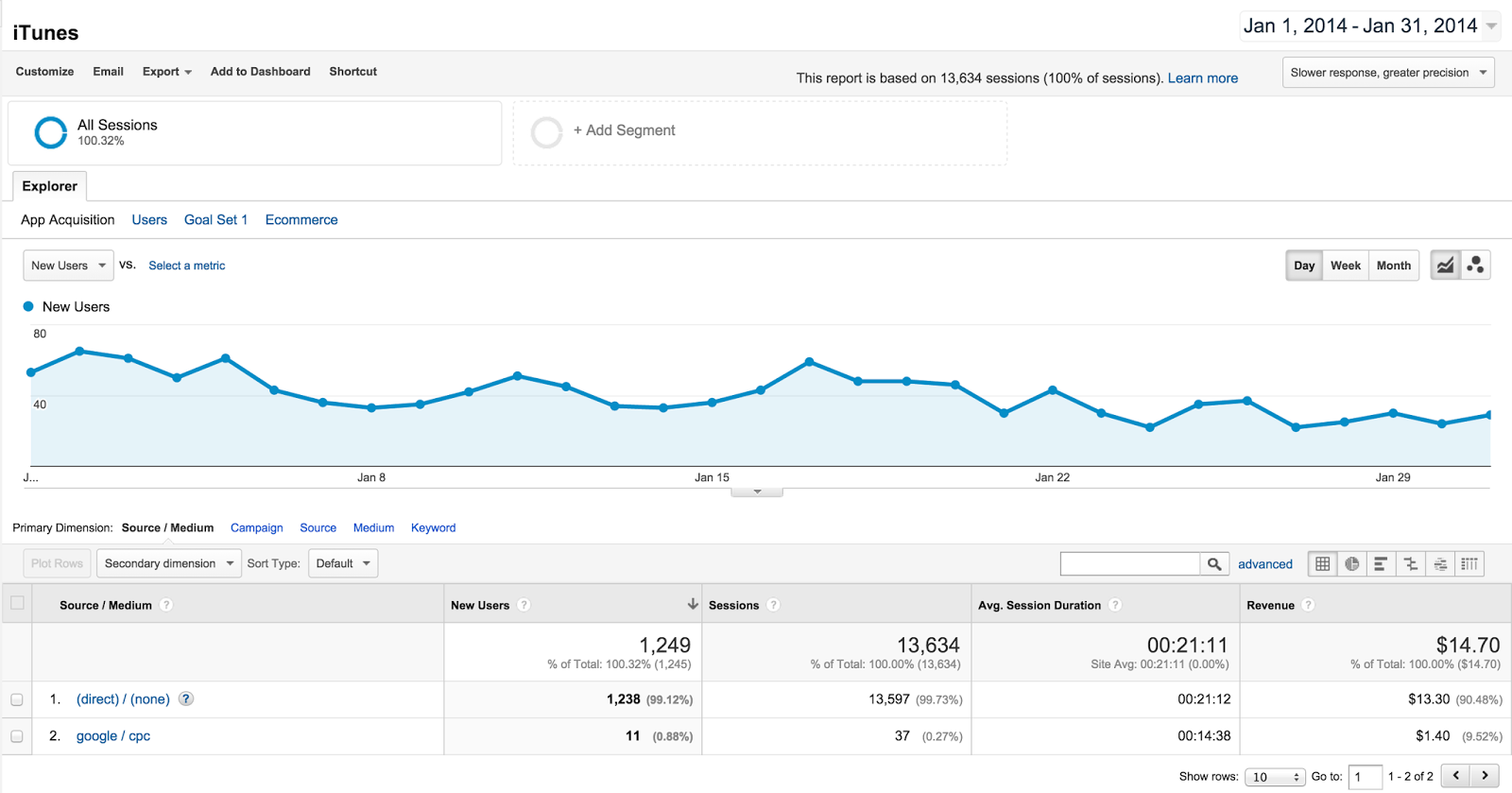 According to the announcement of this feature, Info Trust has already been using this feature as a test case, and they had the following to say about how it impacted their business, "Many of our customers have mobile apps that generate more traffic and engagement than their desktop properties.  Their goals are to bring users back to the app consistently and drive more engagement through more relevant articles and products, and increasing subscriptions and purchases.  Seeing which marketing campaigns drive iOS users to app installs, and what users do after the install, is critical when determining where to use marketing spend."
Clearly this early user of the new feature found it to be extremely effective, and the chances are that just about all app developers and marketers will find it equally helpful.  Google has developed a simple to follow startup guide that will help any developers or marketers to begin using this new feature right away.  You can find the guide HERE.
With this announcement, Apples iOS apps will now be able to be tracked with similar effectiveness to the Android apps, which had already enjoyed campaign measurement tools from Google Analytics in the past.