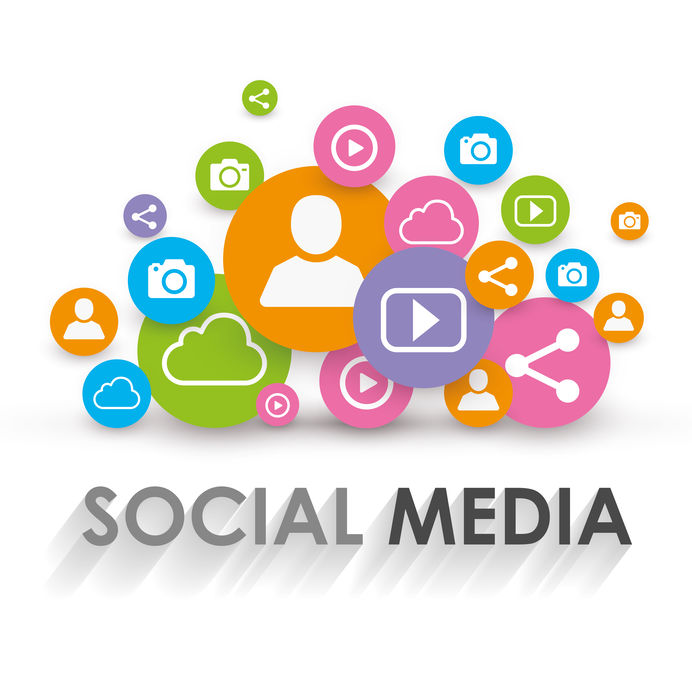 What Is Social Media Marketing?
Social media marketing uses social media platforms to market products and services. In the digital age, the most effective marketers are social media influencers and advertisers. Social media platforms are as diverse as their consumers. They have been integrated into daily life and enabled marketers to access them in new ways.
Any business aiming to remain competitive needs to understand social media marketing. Starting social media marketing can seem daunting, but the basics are simple. While each platform is unique, they all work upon the same basic principles. Most platforms also offer tools that make it easier to reach an audience and build your brand.
In this introduction, we will look into the basics of social media marketing and the most common mistakes to avoid. We will also discuss its importance and how poor usage holds businesses back. Finally, we will go through some practices for your own business as you start social media marketing.
Why Is Social Media Marketing Important?
Experts estimate that there are 3.87 billion active social media users in 2021. Anyone who thought social media was a fad was mistaken. Social media is becoming ever more present and pervasive in the lives of people around the world.
The average American adult now spends 11 hours a day interacting with some kind of media. It is not just the case in America. Fifty-nine percent of global consumers use social media to make purchasing decisions. No one who is serious about effective marketing can rule out social media as a vital tool for success.
Core Principles of Social Media Marketing
Social media platforms have differences, but they share some core principles. These platforms all operate on the idea of connecting people and organizations.
Platforms build their automated algorithms around the behaviors of users. They use that data to predict what services or information those users will be interested in. This is why no two social media experiences are exactly alike. Each user's unique interests are used to cultivate an experience tailored to them. This phenomenon is especially useful to advertisers. This is because algorithms let marketers reach users most likely to want their products.
Common Mistakes
There are four common pitfalls to avoid when starting out in social media marketing.
Having No Objectives
This is one of the most common mistakes businesses make, and also the most damaging. This means that you have no definite direction and no real way to correct when you make mistakes. Without an overarching goal, your campaign will have no reason for existing. Do you want to reach 1,000 new customers? Do you want to create more returning customers? Are you looking to improve existing customers' satisfaction?
You need to have your goals outlined, even if only for yourself. Ask yourself the following: Who is the target audience of my marketing campaign? How much time will it take to install? How will I get my message across?
Not Interacting With Customers
New marketers often underrate the "social" in social media marketing. Customers want to see that brands care about their feedback and react to their suggestions. One of the worst things you can do is to ignore your customers' compliments and complaints. In the social media world, this is the fastest way to lose credibility among your target audience. Be sure to reply to questions, comments, and concerns in a professional, friendly way. Some platforms also give your average response times to the public. Make sure you respond as soon as possible.
Being Too Rigid or Impersonal
Customers like to interact with brands that are funny, personable, and honest. When a customer reaches out or engages with your public content, be professional but personable. The last thing customers want is to talk with what feels like a robot.
Being Inactive
Inactivity does not mean not posting. Many brands only post updates or advertisements. While these are necessary, they are not enough to break out into a strong niche. Interact with customers by engaging in public conversation about your product. This is the most powerful way to build brand credibility on social media. Of course, this most often takes place in the context of your advertisements and updates. But it can also take place in users' posts about your company. Never be afraid to answer a genuine complaint or concern.
Social Media Marketing Best Practices
Having outlined some common mistakes, how can you make a powerful media campaign?
Understand the Active and Passive Approaches
There are two basic approaches to social media marketing: active and passive. You do not need to pick one or the other. However, it will help you decide how to generally use your social media presence.
Passive engagement focuses on gathering customer input like complaints, criticisms, and experiences. Customers share their opinions on products all throughout social media. Tracking mentions of your brand is a powerful way to keep a finger on the market's pulse. This helps you keep pace with an ever-changing digital market.
Meanwhile, the active approach emphasizes seeking out customers to directly engage. Social media can target niches far better than print or TV. It only makes sense to use it to shape your brand.
Know Your Audience
Get as much information as you can on your target audience. Social media marketing tools help you narrow down audience interests more as you go on. Start with as specific a target group as you can.
Build Relationships With Customers
Using your social media presence to interact with customers creates lasting connections. These customers will also become advocates for your brand and grow your base even more. Remember that the power of social media is precisely its "social" aspect. You want enthusiastic customers because they make new customers. Building relationships with potential clients can be more effective than asking them for a sale.
Always Aim for Great Posts, Not Merely Many Posts
Many new marketers make the mistake of inundating their audience with endless updates. This is actually a way to turn people off from your brand. Instead of posting constant updates, focus on having meaningful and attractive posts regularly. The more you focus on the quality of your updates and ads, the more positively customers will respond. Too many poorly planned or shallow posts can backfire.
Plan Ahead
Social media platforms almost always let you schedule your content ahead of time. This means that you can have weekly or bi-weekly planning sessions for ads and updates. This leaves the rest of your energy to engage with customers.
Ask Your Audience
One of the most powerful things a brand can do is ask its target audience questions. Be honest and open with potential and returning customers. There is no better way to figure out what your audience wants than by asking them. What do they want to see? How can you improve what you are already doing to suit them better?
Customers respect brands that are open and transparent about their improvements. Own your mistakes and missteps, and acknowledge that you do not know everything. This is a vital way to build trust with your target audience.