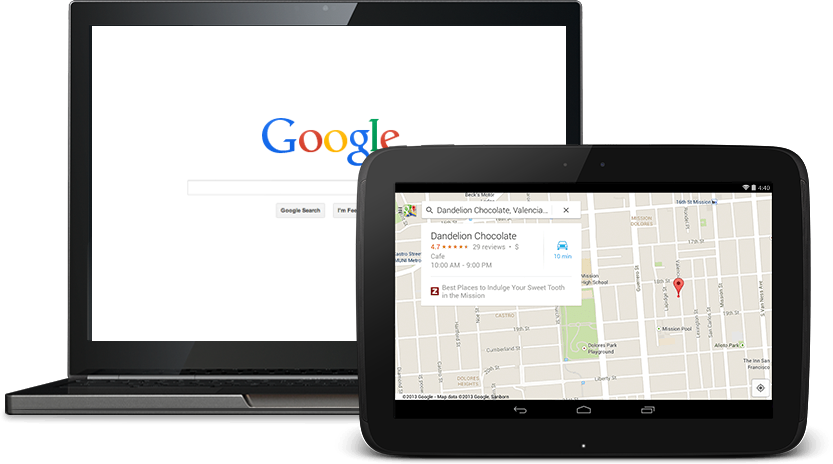 Google has recently announced that they are rolling out some significant changes to their mobile apps for businesses.  Specifically, their Google My Business and AdWords express apps are getting an update that will allow users to make better use of all their features no matter where they are.  These apps have always been useful tools when people are away from their computer, but now you will be able to perform just about any function, even while on the road.
The updated apps are available for all Android devices now, and will be rolling out to iOS phones and tablets in the near future.
Google My Business Update
With the Google My Business update you will be able to see a lot more information about your sites.  Specifically, you will be able to see reviews about your business that are posted on any of the top review sites right from the app.  In addition, you will be able to respond to reviews on Google properties right within the app.  You can even set up custom alerts so you are notified whenever a new review is posted.
Another great feature is that you will be able to see additional information about how customers are trying to get in touch with you.  For example, when customers are using your mobile app or site to look up directions to your store, it will show up in the app.  This is a great way to more accurately see how beneficial your apps are and also prepare for customers.
AdWords Express Updates
The AdWords Express app is being expanded in a variety of ways.  To start with, it will be available for users in 20 additional countries.  You'll also have access to additional statistics such as monthly top searches right in the app.  You can also move from the Google My Business app over to the AdWords Express app without having to close one and open the other.  Links from basic stats in the MyBusiness app will bring you right to the more advanced stats that are available in the AdWords Express version.
Overall, these changes will help making your user experience much better.  With the additional information available right at your fingertips, these two apps are more useful than ever.