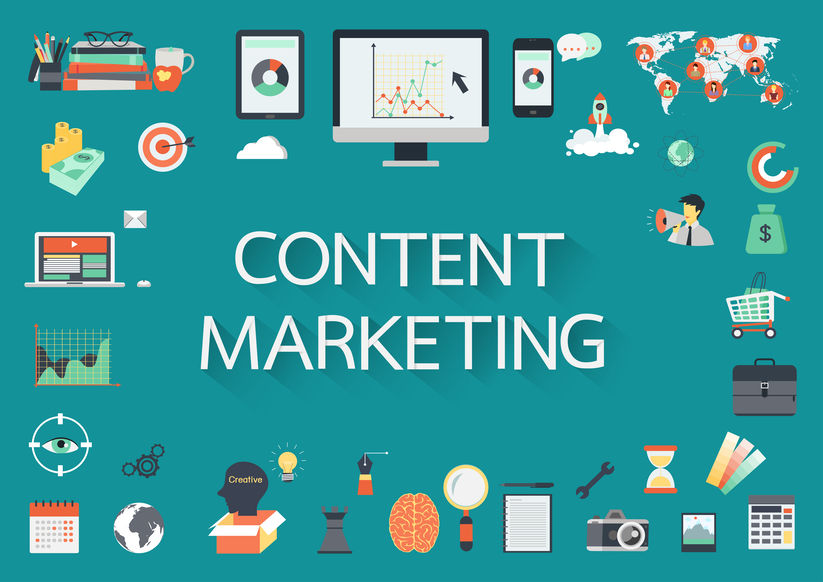 The Importance of Content Marketing
Content marketing is central to modern business. Years ago, content marketing was seen as one advertising option among many. Now, it is becoming clear that any company looking to stay competitive has to engage in some degree of content marketing.
What Is Content Marketing?
Content marketing is a simple but effective practice of creating digital material like blogs, videos, and social media posts to stimulate interest in your products or services. Unlike traditional advertising, content marketing materials do not directly try to sell your product or promote your brand. Instead, content marketing focuses on generating interest in the products or services your business provides.
While content marketing is far more cost-effective than alternatives, it also requires a dedicated investment of your time. This investment pays off for many businesses. Remarkably, content marketing can generate up to three times the leads as traditional forms of marketing. Hundreds of millions of customers now use ad blocking software, making that route far less effective than it was. But while direct digital advertisements are proving less effective, businesses that use content marketing can experience more than seven times the traffic of competitors who do not. Even a small-time investment can lead to exponential benefits for your business.
Why Has Content Marketing Gained Interest?
More businesses than ever before are turning to content marketing to gain a foothold in their markets. Most successful digital advertising campaigns now integrate some form of content marketing. Industry leaders like Coca-Cola, McDonald's, Microsoft, and Amazon all utilize content marketing to build buzz around their brands. Major brands have embraced content marketing especially because it more effectively connects them with new and returning customers.
Customers respond much better to marketing that makes itself relevant to them. When customers find that the marketing campaigns are bland or merely sales pitches, they tend to tune out. Because content marketing is designed around customer needs and desires rather than merely presenting products or services to buy, people pay more attention. Over time, this builds up brands' reputations in the eyes of their target audiences. Satisfying customer needs while building goodwill is key to securing a loyal client base.
Because content marketing has gained such prevalence, consumers have begun to expect companies to care about their needs and engage them. Companies have gotten increasingly creative, designing apps, blogs, websites, e-books, videos, and other content to engage customers better. Many businesses now provide free information, tips, and insights even to non-customers. All this effort focuses on the goal of building brands' reputations to grow the customer base.
Who Benefits From Content Marketing?
One of the best aspects of content marketing is that it is good for more than just the business using it. Both consumers and businesses benefit from content marketing. A few of these benefits are:
Businesses increase their sales.
Lower marketing costs.
Businesses find loyal customers.
Customers find products or services they enjoy or need.
Customers discover brands that suit them.
Customers find solutions and come to trust brands that helped.
Content marketing is about making your business's existence feel relevant and essential to potential customers. This is far more effective than randomly targeting customers with direct sales pitches. Often, people see sales pitches as intrusive and annoying. With content marketing, the advertisements are designed to carefully cultivate interest. Rather than risking annoying a customer or losing their interest before they consider your company, content marketing sets them thinking about how they can use your products.
Because content marketing creates a much stronger connection between businesses and customers, it builds a loyal customer base over time. Happy, regular customers are far more likely to share your brand with their friends, family, and co-workers. Successful content marketing campaigns create interest and even enjoyable for customers. For this to work, the content has to be original, engaging, and well-presented. Depending on your company's products and services, content marketing campaigns can help customers solve problems, make repairs or improvements, try new methods, and more.
The efficacy of content marketing becomes obvious when you look at the statistics. Customers who are successfully engaged by quality content tend to remember brands more clearly. They are more likely to return to those brands for products, services, and assistance in the future. Content marketing also drives higher conversion rates than traditional alternatives, in many cases almost six times higher.
How Does Content Marketing Work With SEO?
Search engine optimization, or SEO, goes hand in hand with content marketing. Content marketing is a primary way to ensure your business is improving its SEO. Optimized content registers better SEO than content that is irrelevant or disconnected from a wider context. The more quality content available connected to your brand, products, or services, the better your business's SEO will be. Search engines will show more results connecting back to you, leading more customers to see your brand as an important figure.
In SEO, having more pages is less important for driving up traffic than hitting the right keywords. It is also important to have enough content to keep visitors engaged since longer on-site times can lead to better SEO.
How Can I Begin a Content Marketing Campaign?
Thankfully, content marketing campaigns are totally customizable, meaning there is no one-size-fits-all approach. However, there are a few things to keep in mind:
Keep your content brief enough to be readable in one sitting but long enough to hold someone's interest.
Make sure your content is original.
Shape your content around the customers' interests and needs.
Engage with your customers when they respond to your content.
Before beginning a campaign, consider what kinds of media your customers are most likely to use. Does your demographic prefer email or a specific social media site? Are they more likely to watch a video or read an article? Are you looking to drive traffic to your website or specific products? How can your brand begin serving customers before they even make a purchase? What can you do to show your brand's trustworthiness and reliability?
Every content marketer, no matter how experienced, asks these questions at the start of a campaign. It is vital to keep these points in mind. Effective content marketing is built to suit the consumer. When done well, content marketing creates long-term loyalty between customers and brands.